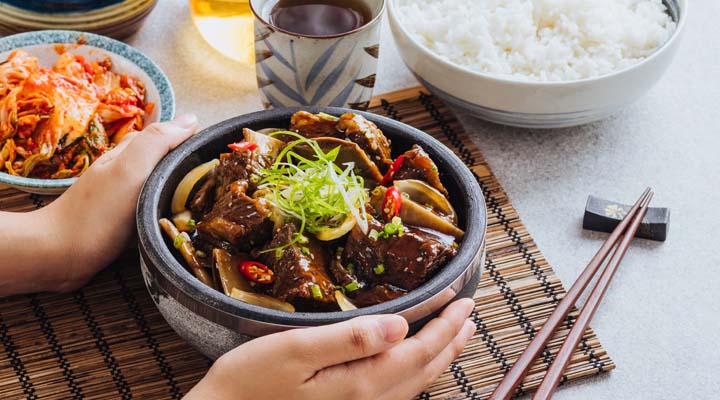 2 sachets 8g MAGGI MAGIC SARAP®

¼ tsp freshly ground pepper

4 pcs shallots, peeled and halved

½ kg beef, cut into pieces

1 pc carrot, cut into 1-inch pieces

2 pcs potato, cut into pieces
Season beef with 1 sachet of MAGGI® MAGIC SARAP® and pepper. Coat with flour and sauté in oil. Remove and set aside.
Sauté garlic, onion, tomato paste and paprika in the same pan. Add beef, bay leaf and thyme. Pour water and simmer while covered until tender. Skim off fat as needed. Add water as needed.
Sauté potato in olive oil until golden brown. Add carrot and shallots. Add green peas and season with remaining 1 sachet of MAGGI® MAGIC SARAP®.
Add vegetable mixture and parsley to the beef stew. Transfer on a serving dish and serve.
Nutrition Information
Total fats (g)

68.66 Grams

Total Carbs (g)

24.91 Grams