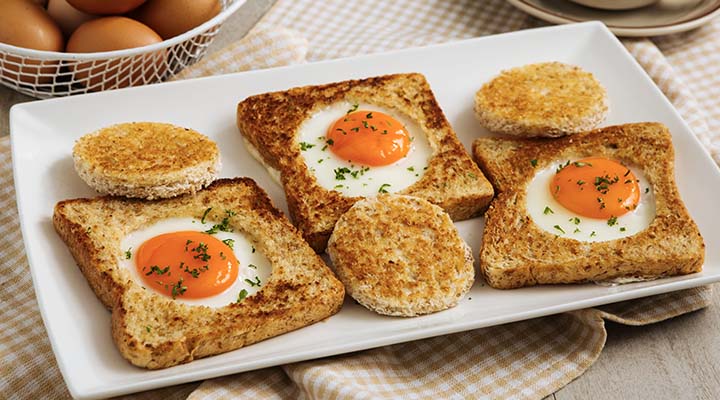 6 slices whole wheat bread

½ sachet 8g MAGGI® MAGIC SARAP®

1 tbsp sliced spring onion
Flip and break an egg in the middle. Season eggs with MAGGI® MAGIC SARAP®. Cook for 2 minutes over low heat or until egg is cooked but the yolk is still runny. Transfer into a serving plate, garnish with spring onion and serve.
Cut out a round shape from each bread slices using a cookie cutter or a glass.
Lightly butter each bread. Toast one side of the bread in a pan.
Nutrition Information
Total fats (g)

11.8408 Grams

Proteins (g)

9.54465 Grams

Total Carbs (g)

14.2842 Grams