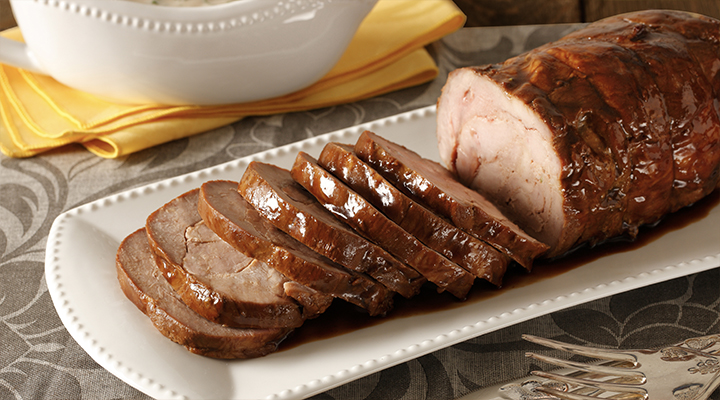 1 kg whole skinless pork shoulder (kasim), butterflied and score fat side

2 sachets MAGGI MAGIC SARAP®

½ tsp freshly ground pepper
Season pork with MAGGI® MAGIC SARAP®, pepper, soy souce, calamansi juice and garlic. Marinate overnight in the refrigerator .
Tie into a roll using a butcher's twine. Place in a roasting pan with rack. Pour 1-inch of water into the pan. Roast for 2 hours. Remove from the oven and set aside for 15 minutes.
Strain drippings into a sauce pan, skim off fat and simmer until slightly thick.
Remove butcher's twine and slice into serving portions. Transfer on a serving plate, pour sauce on top and serve.
Nutrition Information
Total fats (g)

5.9415 Grams

Proteins (g)

21.6029 Grams

Total Carbs (g)

0.91828 Grams