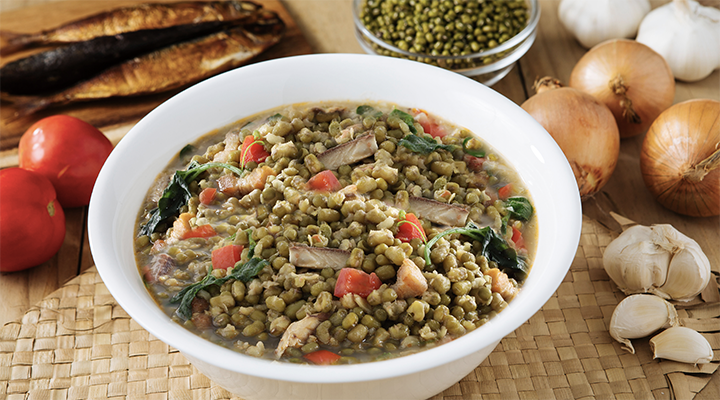 1 pc small onion, large diced

1 sachet 8g MAGGI® MAGIC SARAP®

¼ cup picked chili tops (dahon ng sili)
Season with MAGGI MAGIC Pork®. Stir in chili tops. Transfer into a serving bowl and serve.
Simmer munggo in water while covered until tender.
Sauté garlic, onion, tomato, pork belly and hibe in oil. Add to simmering munggo.
Nutrition Information
Total fats (g)

94.6554 Grams

Proteins (g)

21.8514 Grams

Total Carbs (g)

18.0766 Grams