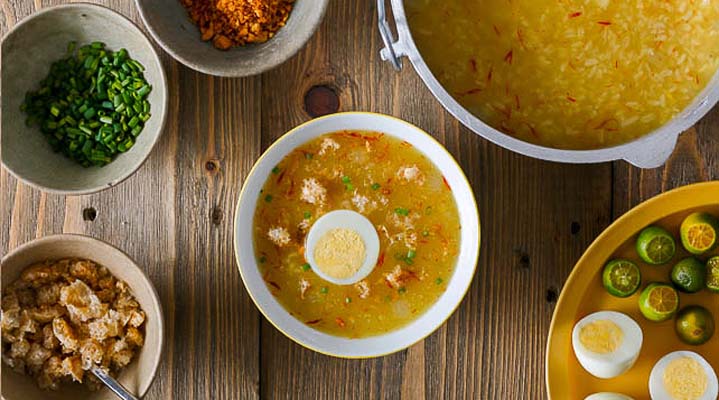 2 thumb-size ginger, cut into strips

1 pc small onion, chopped

¾ cup glutinous rice, rinsed and drained

2 sachets 8g MAGGI® MAGIC SARAP®

¼ tsp freshly ground pepper

4 pcs hard cooked eggs, halved

2 tbsp sliced spring onion
Sauté garlic, ginger and onion in oil. Stir in rice and pour water. Simmer for 30 minutes.
Season with MAGGI® MAGIC SARAP® and pepper. Stir in kasubha. Continue to simmer until rice is fully cooked. Adjust with water if necessary.
Transfer into serving bowls and top with chicharon, egg, toasted garlic and spring onion. Serve with calamansi.
Nutrition Information
Total fats (g)

8.92824 Grams

Proteins (g)

8.31327 Grams

Total Carbs (g)

50.4425 Grams