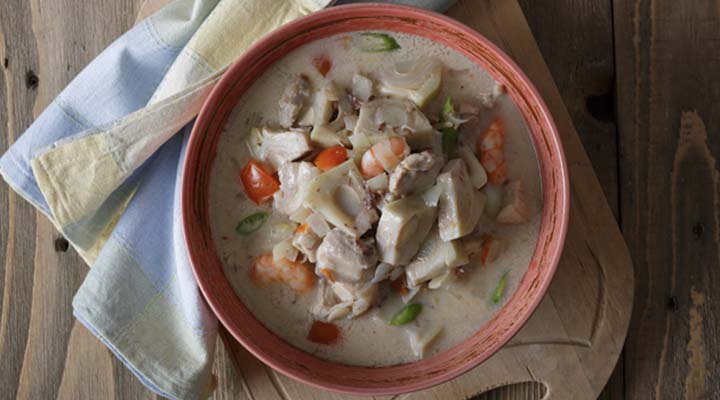 2 pcs finger chili (siling panigang), sliced

½ kg sliced unripe langka

¾ cup peeled and deveined small shrimp

1 sachet 8g MAGGI® MAGIC SARAP®
Add coconut cream and shrimp. Simmer and season with MAGGI® MAGIC SARAP®. Transfer on a serving plate and serve.
Add langka and water and simmer for 20 minutes or until tender.

Sauté garlic, onion, tomato, finger chili, pork and bagoong in oil.

Nutrition Information
Total fats (g)

30.0254 Grams

Proteins (g)

5.76205 Grams

Total Carbs (g)

24.6013 Grams