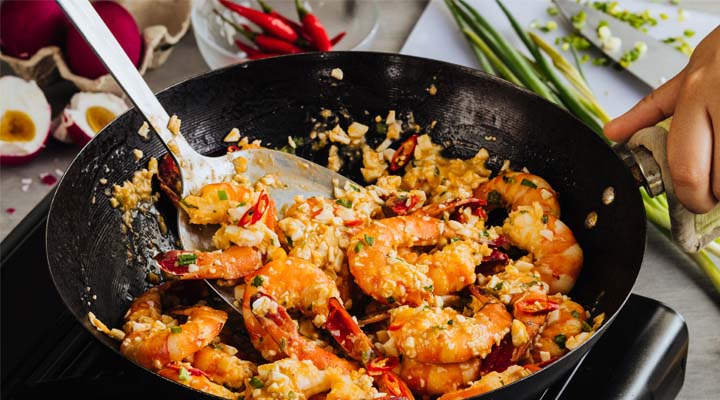 2 pcs salted egg, chopped

½ kg peeled and deveined prawns

1 sachet 8g MAGGI® MAGIC SARAP®

1 tbsp sliced spring onions
Sauté garlic, chili and salted egg in butter.
Add prawns and season with MAGGI® MAGIC SARAP® and sugar. Pour water and cook for another minute.
Add spring onion and cilantro. Transfer on a serving plate and serve.

Nutrition Information
Total fats (g)

8.68627 Grams

Proteins (g)

0.989663 Grams

Total Carbs (g)

4.67457 Grams