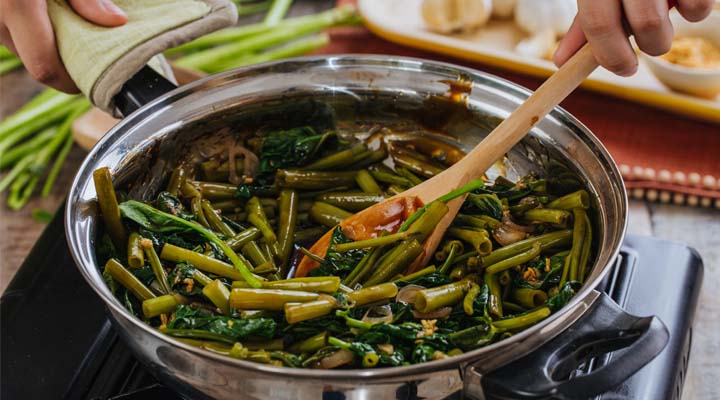 ¼ cup MAGGI® Oyster Sauce

½ kg kangkong tender stems and leaves
Sauté garlic, shallots and ground pork in oil.
Add vinegar and pepper. Add MAGGI® Oyster Sauce, sugar and water. Simmer for 2 minutes.
Stir in kangkong and cook for 2 minutes. Transfer into a serving plate, garnish with toasted garlic and serve.
Nutrition Information
Total fats (g)

8.10796 Grams

Proteins (g)

3.8328 Grams

Total Carbs (g)

7.8041 Grams