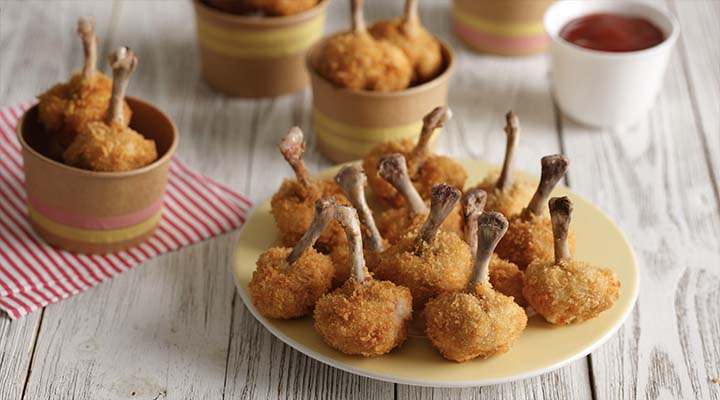 9 pcs whole chicken wings, cut into 18 pcs lollipops

1 sachet 8g MAGGI® MAGIC SARAP®

¼ cup preferred dipping sauce

¼ tsp freshly ground pepper

2 cups Japanese bread crumbs
Season chicken with MAGGI® MAGIC SARAP®, pepper and paprika.
Coat well with flour, dip in beaten egg and coat well with bread crumbs. Set aside.
Fry chicken in preheated oil until golden brown. Set aside to drain excess oil. Transfer on a serving plate and serve with dipping sauce.
Nutrition Information
Total fats (g)

168.3 Grams

Total Carbs (g)

39.24 Grams