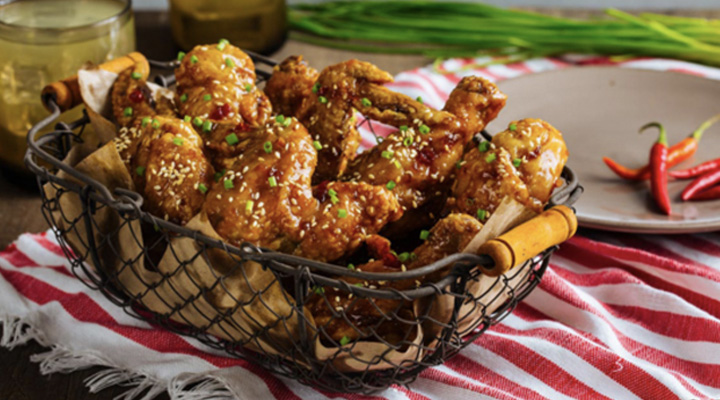 ½ kg chicken drumstick and thigh

½ sachet MAGGI® MAGIC SARAP®

¼ tsp freshly ground pepper

¼ thumb-size ginger, minced

½ tbsp toasted sesame seeds (optional)

2 tbsp MAGGI® Oyster Sauce

1 tbsp sliced spring onion (optional)
Season chicken with MAGGI® MAGIC SARAP® and pepper. Coat with flour and fry until golden brown. Strain and set aside.
Remove oil from the wok leaving 2 tbsp. Sauté, garlic, onion, ginger, red chili and sugar. Pour water and MAGGI® Oyster Sauce. Simmer until thick.
Toss in fried chicken pieces, sesame seeds and spring onion. Transfer into a serving plate and serve immediately.
Nutrition Information
Total fats (g)

36.1294 Grams

Proteins (g)

1.36069 Grams

Total Carbs (g)

11.7435 Grams