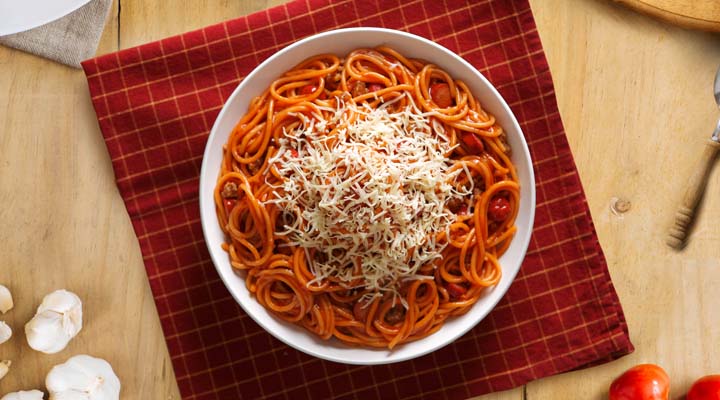 1 sachet 8g MAGGI® MAGIC SARAP®
Sauté garlic, onion and ground pork in oil. Add tomato sauce, catsup, and hotdog. Pour water and simmer. Season with MAGGI® MAGIC SARAP® and brown sugar. Set aside.
Boil pasta according to package direction.

Strain spaghetti and toss in the sauce. Transfer on a serving plate, top with cheese and serve.
Nutrition Information
Total fats (g)

15.64 Grams

Proteins (g)

5.47228 Grams

Total Carbs (g)

26.3075 Grams