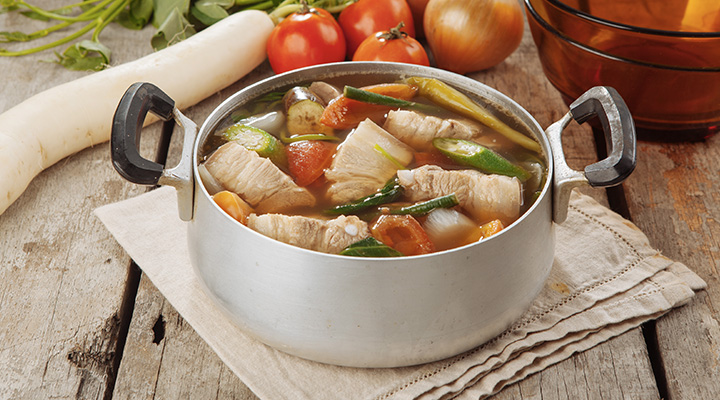 ½ kg pork spare ribs, cut pieces, blanched

1 pc medium onion, quartered

2 pcs tomatoes, quartered

1 sachet 22g MAGGI® MAGIC SINIGANG® Original Sampalok Mix

1 cup picked leaves and tender stems of kangkong
Simmer pork in water with onion and tomatoes. Simmer for 45 minutes.
Add finger chili, radish, okra and sitaw with 2-minute intervals.
Pour MAGGI® MAGIC SINIGANG® and fish sauce.
Stir in kangkong. Transfer into a serving bowl and serve immediately .
Nutrition Information
Total fats (g)

0.244656 Grams

Proteins (g)

3.26074 Grams

Total Carbs (g)

9.53606 Grams