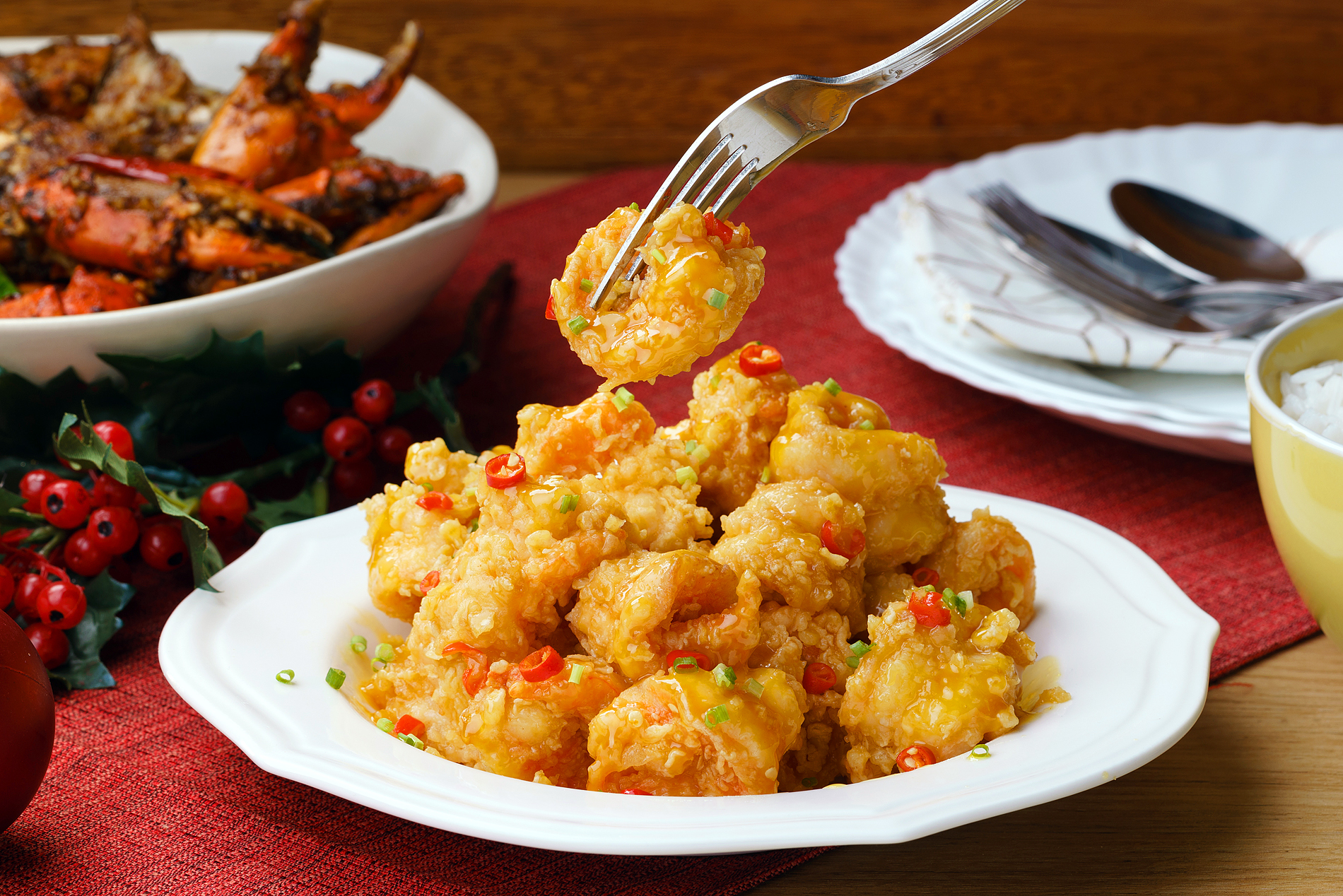 1 kg large shrimps, peeled, butterflied, and deveined

1 sachet 8g MAGGI® MAGIC SARAP®

3 pcs salted duck egg yolks, mashed

1 tbsp sliced spring onion
Mix flour and cornstarch. Season shrimps with MAGGI® MAGIC SARAP®. Coat shrimps with egg and coat well with flour mixture.
Fry in preheated oil. Strain to drain excess oil.
Remove oil from the pan. Add butter, garlic, chili, and salted egg yolks. Cook for 2 minutes.
Add sugar and fried shrimps. Toss until well coated. Transfer on a serving plate, top with spring onion and serve.
Nutrition Information
Total fats (g)

47.1887 Grams

Proteins (g)

41.0409 Grams

Total Carbs (g)

11.2104 Grams