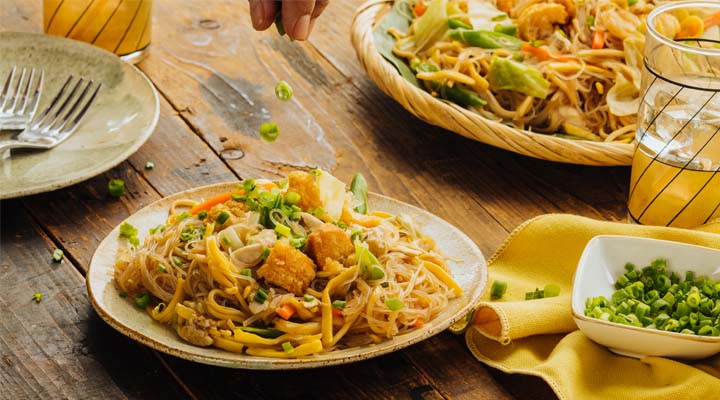 1 cup boiled and flaked chicken breast

1 sachet 8g MAGGI® MAGIC SARAP®

6 tbsp MAGGI® Oyster Sauce

1 cup sliced string beans

1 cup crushed chicharon, chopped for topping

¼ cup sliced spring onions
Sauté garlic, onion and ground pork in oil.
Add chicken and pour water. Bring to a boil and season with MAGGI® MAGIC SARAP® and MAGGI® Oyster Sauce.
Stir in 3 kinds of noodles, string beans, carrot and cabbage. Cover and cook for 10 minutes. Stir occasionally. Transfer into a serving plate and top with chicharon and spring onion.
Nutrition Information
Total fats (g)

7.49978 Grams

Proteins (g)

9.05285 Grams

Total Carbs (g)

13.5848 Grams