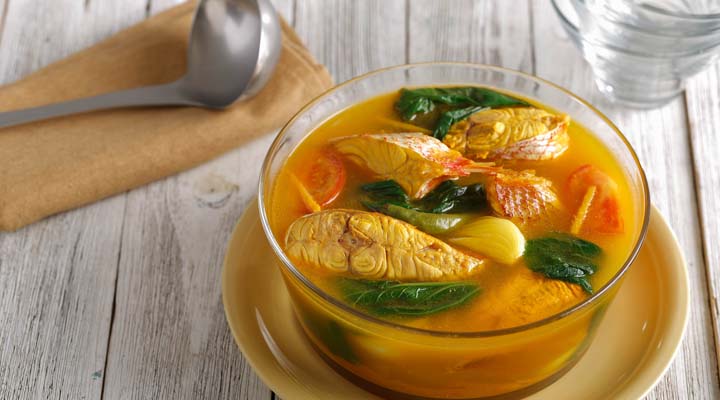 1 bundle mustasa, rinsed, drained and cut into pieces

1 sachet 22g MAGGI® MAGIC SINIGANG® Original Sampaloc Mix

½ kg cleaned maya-maya steaks

2 thumb-size ginger, julienned

½ cup yellow or white miso paste

2 pcs tomatoes, quartered
Heat oil in a pot. Sauté garlic, ginger, onion, tomato, finger chili and miso for 10 minutes. Pour water, bring to a boil, skim the scum and simmer while covered for 10 minutes.
Pour MAGGI® MAGIC SINIGANG® Original Sampalok Mix , fish sauce and sugar. Add maya-maya and simmer for 5 minutes.
Stir in mustasa. Transfer into a serving bowl and serve immediately.
Nutrition Information
Total fats (g)

4.63 Grams

Total Carbs (g)

8.44 Grams